The prevention of hypercholesterolaemia is one of the most important challenges for all health professionals. The community pharmacy is the closest health point to the citizens. Nutraceuticals supplied to pharmacies are of great help in primary prevention. These pharmacies can provide this proximity to assess plasma cholesterol concentrations (total and LDL-C) in individuals with mild hypercholesterolaemia after 2 months of intervention with a nutraceutical. Pharmacists can also study the effects on other cardiovascular risk factors such as blood pressure, body weight, BMI and glycaemic profile, triglyceride concentrations.
To highlight the role of the community pharmacist as a researcher with the capacity to carry out clinical studies. This study is currently in the data analysis phase of the data obtained, and it seems that the results will be good.
The Chair believes that, in addition to the bonus results that we can obtain with nutraceuticals, it is also very important to have had the opportunity to carry out an intervention study in collaboration with pharmacies. This study strategy is very innovative, and has demonstrated the great capacity of pharmacies to recruit and monitor volunteers.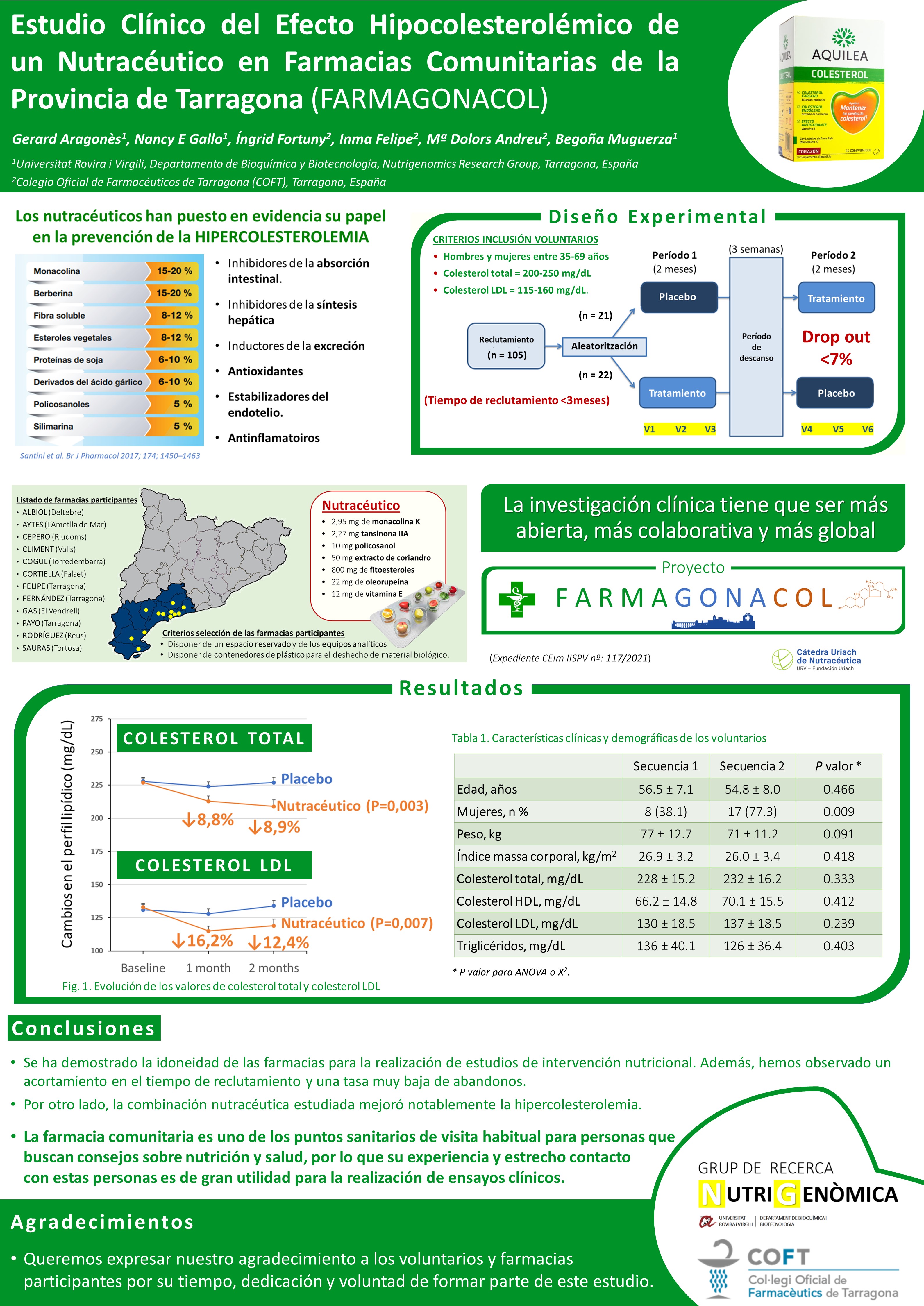 | | |
| --- | --- |
| | Presentation of the results of the FARMAGONACOL clinical study |